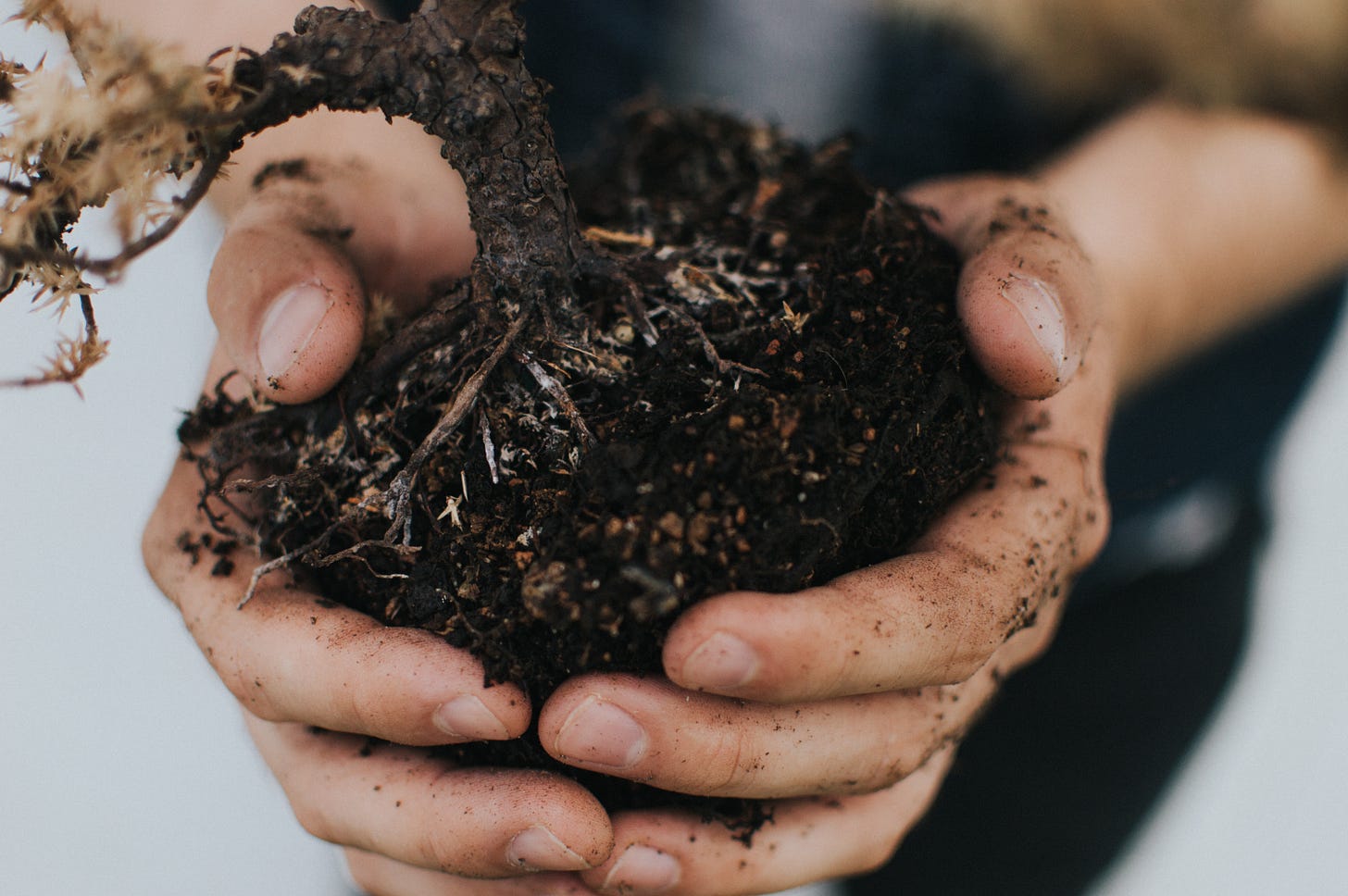 It's a bit strange to be writing a climate change newsletter amidst a pandemic and a radically altered way of life that's with us for the foreseeable future. When I said this newsletter was about fighting climate change through culture change . . . well, social distancing wasn't exactly the massive culture change I'd hoped for.
Climate change is still our world's biggest problem, but right now I know it's not the most urgent. I also know a lot of people don't have the time or emotional bandwith to deal with another crisis right now, and I certainly don't want be the person spiking the already-incapacitating punch. Maybe right now you're trying to parent and work and do all the things in a new normal, and if that's the case, this newsletter and eco actions will wait. I see you, and you're doing great.
But in this strange Twilight Zone existence, I'm still looking for ways to put more good in the world in whatever form I can. Doing the things has always been my coping mechanism. So I'll keep offering some information and prompts that apply in this brave new world. Let's try to put up a few more points for the good guys on the scoreboard.
With that said, let's talk trash!
Or, compost to be more specific, the very best kind of trash, aka the OG recycling. There's not very much to do in my garden just yet, but one thing I can do is go out and turn my compost. And, as anyone who has been subjected to an Instagram story with heavy worm content will tell you, it brings me a lot of joy. Because compost is straight-up awesome.
But sadly lots of potential compost never gets its chance at awesomeness. Our food (and yard) waste goes one of three places:
To the landfill, where it (eventually) rots in an oxygen-starved environment, releasing methane, the greenhouse gas supervillain 20x more powerful than CO2. In 2017 in the U.S., 22% of landfill-bound trash was, you guessed it, food waste. (Another 6% was compostable lawn trimmings.) In Ontario, as of 2015, 32% of our waste stream was organic waste. (Embarrassing!) That same year, food waste accounted for 5% of Ontario's greenhouse gases. If we doubled the amount of food waste we recovered, it would be the equivalent of keeping over 260,000 cars off the road each year.

To a municipal compost program (aka a green bin program). In Toronto organic waste goes through an anaerobic digestion process, which still produces methane, but that methane is captured and by summer 2020 will be used to power our fleet of garbage trucks. (Some municipalities also do aerobic digestion, which is more like traditional backyard composting. CBC explains both processes in detail here.)

To your own backyard (and/or indoor compost set-up), where it breaks down aerobically more slowly, leaving you with your own hyperlocal supersoil.
The first option is obviously v. bad and the second pretty good (it makes composting available to a lot more people). A couple of caveats about municipal composting:
Many green bin programs collect things like diapers, but most of those items aren't actually composted (because diapers are mostly plastic, which is not compostable). Plastic content that goes into the green bin gets separated out and sent to landfill. So why are diapers in the green bin? It was a compromise when we switched trash pickup to biweekly, so parents didn't have to store those stinkers for a whole fortnight.

Some compostable coffee cups will apparently break down in a backyard pile, but they are NOT accepted by most green bin programs. They also don't want "compostable" bioplastics, so put your greenwashed plastic cups and spoons directly into the trash bin. (Do not try to recycle them either. Trash only!)
While I'm pro municipal compost (and still use it for things like meat bits and cat litter), let's spend a bit more time on backyard composting, because during these trying times you might not be able to shake someone's hand, but you can sure stir a big pile of your own food waste!
I love composting because it disposes of something I don't want (my food scraps) and turns it into something I do want (superfood for my soil). It's also free and really cool to watch happen. When things really get cooking (literally!) your pile gives off heat! Nature is amazing.
Home composting does give off some CO2, but it also returns more carbon to the soil and supports the worms, insects, and beneficial microorganisms that are vital to a healthy soil ecosystem. (Healthier soil is also less vulnerable to erosion and can better absorb water from floods, which are a fun part of the climate showcase showdown no one wants.)
Composting is an essential part of regenerative agriculture, which I'll get into more in a future newsletter, but for now know regenerative agriculture means better food, healthier soil, better pest resistance, and sequestering a whole lotta carbon. Yep, regenerative agriculture can actually draw carbon out of the air and put it in the soil, where it helps grow food instead of heating up the atmosphere. According to Project Drawdown, farms that have moved to regenerative practices have seen soil carbon move from 1–2% to 5–8% over a decade. That translates to sequestering an extra 25 to 60 tons of CO2 per acre!
It's nothing but wins! So let's look at how you can bring the MIRACLE OF COMPOST into your life.
Start your own pile.
If you've got some outdoor space, give this a try. You don't need any special equipment (some people literally just throw their stuff in a pile), others build wooden bins (about one cubic yard is a recommended size), and some, like me, use pre-fab plastic bins (those black ones cities used to sell — not the best, but they work and keep pests out). The main thing to do is to try to include two or three parts browns (i.e., carbon-rich material, such as dried leaves, pine needles, woodchips, sawdust, egg cartons, shredded paper, cardboard) to one part greens (i.e., nitrogen-rich material, such as kitchen scraps, lawn trimmings, manure from herbivores, green plant matter). Add water as necessary so the pile stays damp, like a wrung-out sponge, and turn with a pitchfork or shovel whenever you think of it. (The more oxygen your pile gets, the faster it will break down.) If not much is happening, add some greens. If it's getting smelly (it shouldn't smell!) add more browns. I give mine about a year to break down before I apply it to the garden.
Adopt a few hundred pets.
Don't have an outdoor space but want that nutrient-rich gold? Consider setting up a worm compost (aka vermicompost) in your house. They can thrive in everything from modest Rubbermaid containers drilled with holes to pretty slick set-ups that could pass for an end table. You do need to get some special worms — red wrigglers — but you can buy those from places like Cathy's Crawly Composters or Toronto Worms, or check Kijiji and Craigslist. (Or ask a friend who has some — these bad boys love to breed.) Worms don't like certain scraps (like citrus) and require some kind of bedding (shredded newspaper is common), but they can digest a fair amount of food matter, and vermicompost is the gold standard of compost. (So potent, many gardeners brew it into a plant-boosting tea.)
Get a trash-digesting robot.
Though I'm always skeptical of buying new devices because they have such huge footprints on their own, there are now small kitchen compost units, like this one by Vitamix that apparently turn food to soil in three to eight hours.
Find compost collaborators.
Any gardener will tell you there's no such thing as too much compost. So knowing that some people nearby don't have green bin service, I posted in my local FB group and on barter group Bunz, and now some folks bring me their scraps regularly. They save them in the freezer, and when they have enough, drop them directly into my composter. They divert their waste; I get more fertilizer and am happy to share some of the spoils of their spoiled food. Another great place for compost matchmaking is ShareWaste.com. (There aren't that many registered users in Canada yet, but I hope that changes in time!)
---
Wins of the Week
"If we can agree on anything in difficult times, it must be that we have the resources to behave more generously than we do." — Barbara Kingsolver, Small Wonder
(Btw, if you're wondering, these quotes are just passages that resonate from what I've read recently. I hope you like them too!)
Okay, these triumphs are pre-pandemic lockdown, but they're wins nonetheless! Big shout out to:
Carey, who has given up clothes shopping in 2020!

Jamie, who got reusable snack bags for her kids' lunches!

Ruth, who fed tofu to her meat-eating husband, and he asked for all the leftovers for lunch!
Don't forget to brag at me, especially if you're bringing eco energy to this lockdown situation. I hope we can all channel our inner worms and turn the trash we've been handed into something nourishing.
But I'd settle for this kind of worm-channelling too: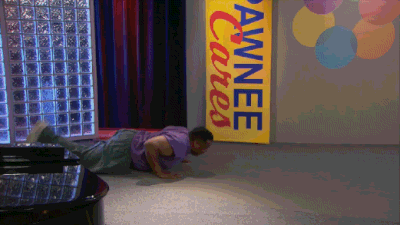 xo
JK